Environmental O&M
YIDO has developed into a specialized company in the field of environmental O&M business through endless challenges, technology development, customer trust and experience for a pure and clean environment.
Business Introduction




"In line with global warming in the 21st century, limited resources and stricter environmental regulations, YIDO has grown into a specialized company in environmental energy business through continuous challenges, new technology development and accumulated O&M know-how.

Currently, many environmental projects are making various attempts at different sites to keep up with the government's policies.
In line with the current trend, The Environmental O&M Business Division, with the Environmental Energy Business Team leading, focuses and are newly operating high value-added businesses such as waste, incineration, drying, utilities, water purification businesses. Recently, we have added a Water Environment Business Team to deal with water treatment facilities for recycling water resources through wastewater treatment operation."


YIDO Enivronmental Business Division
Environmental O&M Business
Construction Waste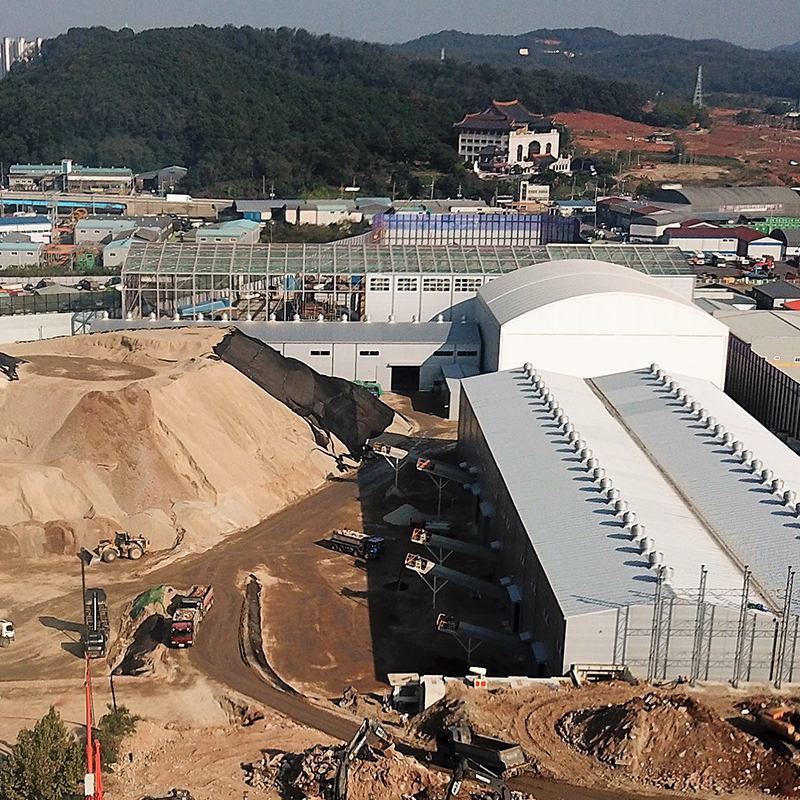 This business is to collect and transport construction wastes that are generated from construction sites by collecting them legitimately with exclusive vehicles that are dedicated to collect construction waste. These will be transported to designated disposal sites.

Based on the technology of the construction waste recycling system, we are maintaining and developing eco-friendly businesses through the production of recycled aggregate and sand that can replace natural resources.
Applied Technology

Operation Site


Metropolitan area environment
Location: 174, Dream-ro, Seo-gu, Incheon
Environmental O&M Business
Waste Reduction
Reduction in a broad sense means controlling waste generation, recycling, energy recovery (reusing thermal energy on incineration) and etc. All this together is called waste reduction.

The reduction process of Yido refers to a series of comprehensive actions to reduce the amount of final disposal (landfill) by dividing landfill waste into soil, impurities and combustibles through specialized processes of various parties such as crushing, composite selection and grinding.
Applied technology
| | Patent | No. |
| --- | --- | --- |
| 1 | Fuel conversion sorting method and selection for combustible waste | 10-1373117 |
| 2 | Combustible, high-purity fuel-based manufacturing system selected from landfill waste | 10-1473961 |
| 3 | Combustible foreign material dry sorting device | 10-1516568 |
| 4 | Combustible waste sorting device by crushing and wind drying | 10-1825266 |
| 5 | Mass-fuel sorting system for landfilled combustible waste with natural drying process | 10-1825267 |
Environmental O&M Business
Landfill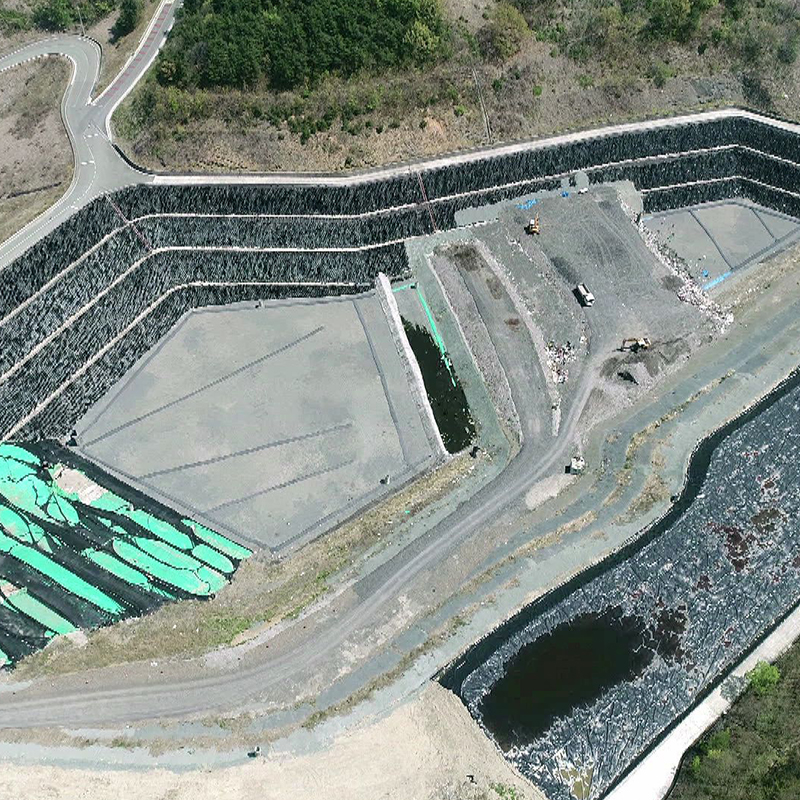 Landfill is the concept of final disposal, where after collecting and recovering recycled waste, and after recovering matters and energy and turning them into resources, the remaining byproducts are finally buried, where it becomes nature again.
Applied technology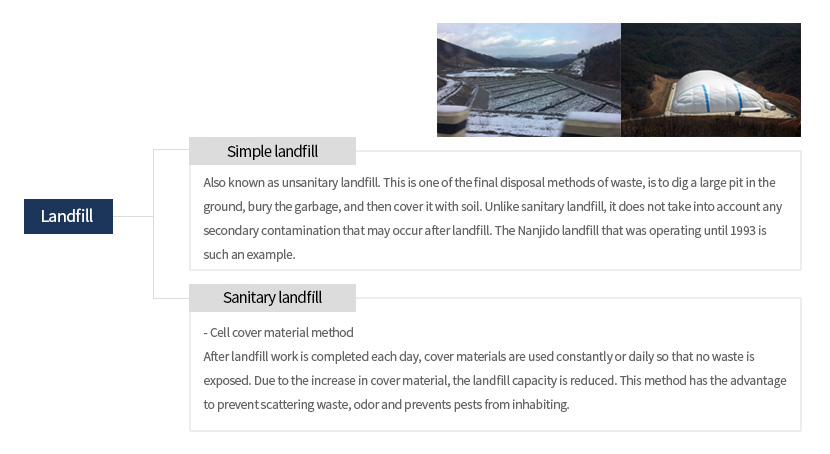 Operation sites


J Landfill
Capacity: 1.6 million tons (scheduled for construction)

C Landfill
Capacity: 1.27 million tons (in process)
---
Client Benefits
YIDO's Water Environment/ Environmental Energy Business Division provides Total solution for clients.

First, we provide consistent and relevant services from consulting in water treatment/waste and energy business to financing projects, procurement of raw materials and construction of treatment facilities.

Second, based on our experts who have extensive experience in the water treatment/waste energy business area, we have the strength in executing projects with our professionals in design, construction, commissioning and operation.

Third, we provide synergy in our business by linking various businesses in the environmental O&M business sector.
From generating waste to the final disposal (landfill) through collection, transportation, treatment, processing, disposal and re-use, and through sharing synergies in our various businesses, we make our clients' businesses more valuable.

YIDO's water environment/environmental energy business team will provide the best service available to meet the client's needs with open-minds and carry them out actively.

Business Inquiries
Jong-hoon Park, Environmental O&M Business Team Leader. TEL : 02-6377-8523 / Email : jh.park@yido.com