A better quality of life for Innovative O&M Platform Provider
---
YIDO stakeholders,
Starting with Ulsan Bridge in February 2015, YIDO (YDO) will begin management and operation in May and based on this know-how, it will not only carry out environmental (water treatment, landfill, landfill, incinerator, re-use, air), but also real estate (PM, FM, FM, LM, accommodation, and golf) projects.
YIDO will continue to challenge and innovate to become a leading global O&M platform company.
YIDO is an O&M platform company that makes innovation of existing processes such as Google, Amazon, and Kakao. YIDO's mission is to design the optimal 'experience' at the interface between users and providers, and to contribute to enhancing the 'quality of life' by providing 'fun' and 'benefit'.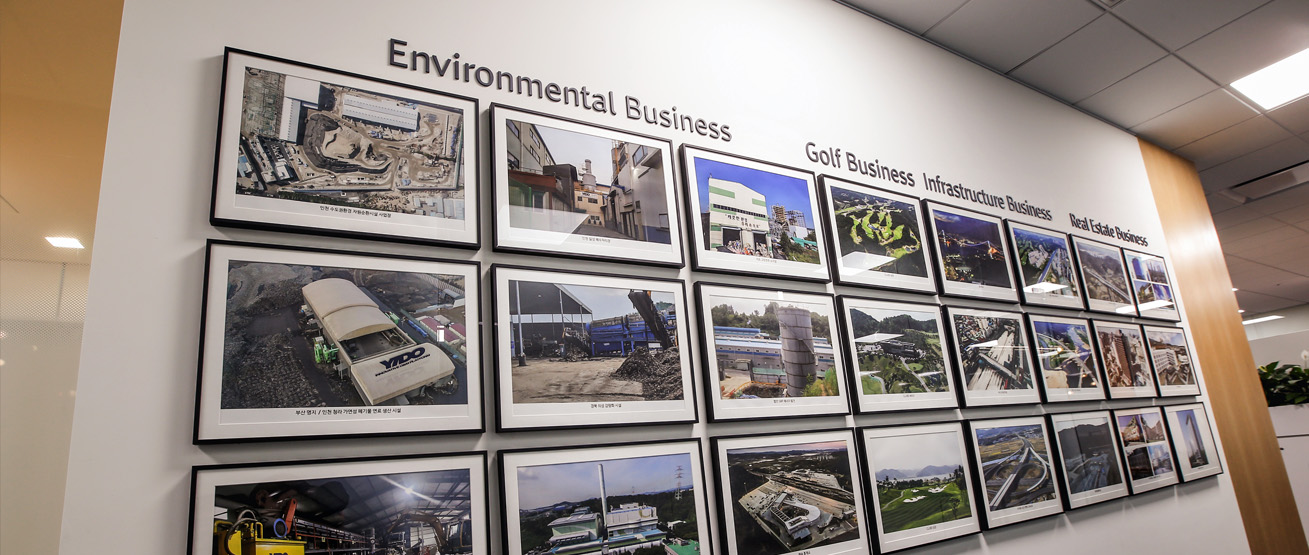 ---
'D'ifferentiation
Differentiate the platform - By applying ICBM to O&M markets, 'Differentiated Biz Platform' is created.
Differentiate services - The new Biz platform designs 'differentiated service experience' between shareholders (supply) and YIDO (operating) and customers (use).
Differentiate your satisfaction - Differentiated 'satisfaction' creates a steady flow/expand of customers, which in turn increases the value of shareholders' assets.